ACNW Belohnung '20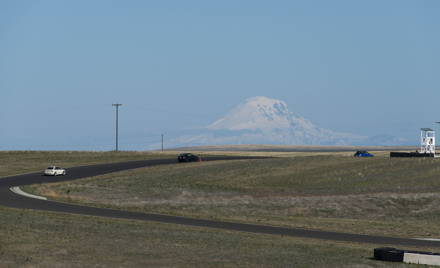 Audi Club NA - Northwest Chapter
Saturday, Sep 19 — Sunday, Sep 20, 2020
Oregon Raceway Park
,
Grass Valley

,

OR
Registration closed September 13, 2020 11:59 PM at 2020-09-13T23:59:00-0700 Registration ends September 13, 2020 11:59 PM at 2020-09-13T23:59:00-0700 Registration opens August 5, 2020 6:00 PM at 2020-08-05T18:00:00-0700 Registration runs from August 5, 2020 6:00 PM to September 13, 2020 11:59 PM
PLEASE READ CAREFULLY: This event is quite different compared to our typical HPDE events.
Join Audi Club Northwest (ACNW) at Oregon Raceway Park (ORP) on September 19th and 20th for Belohnung 2020!

The name Belohnung means "reward" in German.  In previous years we rewarded volunteers with a discount on the event fees. Unfortunately, this year there were very few opportunities to volunteer, so our reward to you is a ton of track time with limited driver entries, and hopefully great weather (this will be our earliest Belohnung on record).
Oregon Raceway Park is an incredibly challenging and technically interesting 2.3-mile road course in Grass Valley, Oregon. It has significant elevation change of 140 ft, and completely blind corners to learn and practice.
We will drive the track counterclockwise Saturday and clockwise on Sunday (yes, we switched it up).  It's like driving a new track each day.  To help you get excited about this event, here is a video of one of our instructors running the track counterclockwise and here is a video of another instructor in the clockwise direction.
Of special note: PLEASE make sure and read the requirements on the next page, including the linked driver's handout. You will be expected to bring many things that are not usually required for our normal events.  In addition, you will be expected to comply with the requirements that will be provided in documentation prior to the event.  It is imperative that you read and follow these requirements so we can conduct a safe and successful event.  This is a difficult time, and ACNW is going to be hyper-responsive to both the state and the track requirements regarding the spread of COVID-19.  We all must take responsibility for making this a low risk event.   
We are structuring the event as follows:
Only solo drivers that have previously driven solo at an ACNW event may register. There will be no in-car instruction. Only the driver will be allowed in the car.
The number of participants will be limited to 50.  Guests will be allowed if they are from the same household of the participant.
The format will be open lapping. Each day will start with half the participants driving for the first 30 minutes of the day, and the other half will drive for the second 30 minutes of the day.  After that, anybody may drive whenever they want, for as long as they want; but we will meter the total number of cars on track to about 25. The track will be hot from 9:00AM-12:00PM and then 1:00PM-4:00PM after the lunch break.
Everyone who registers will first be placed on the waitlist, as we have been doing for the past year or more. We will then confirm up to 50 people into the event in order of registration time.
Driving fees for this event are $490 for two days, $290 for one day.  We will prioritize and process two-day participants first.
Registration includes lunch. Guest lunches are available as well. Note: When meals are a part of our events, ACNW will attempt to accommodate special dietary requirements if requested. However, meals are provided by third parties and circumstances may not always enable ACNW or its vendors to meet every special dietary need.
We have rooms reserved at Goldendale Quality Inn & Suites, 808 East Simcoe Drive, Goldendale, WA (509) 773-5881.
If you have any questions about registration, your qualifications or anything else, send a message to the registrar or the event master Cris Brickey.